The International Institute for Primary Health Care – Ethiopia (IPHC-E) is an organization founded by the Ministry of Health of Ethiopia (MOH). We provide technical assistance to countries building strong Primary Health Care systems, through capacity building training, program design, and implementation. We also support the MOH through evidence-based policy recommendations, training of PHC leaders, implementation of innovation labs, and engagement on PHC related policy and strategy designs.
Since its establishment, the Institute developed instructional modules on PHC and Ethiopia's Health system and it's Health Extension Program (HEP). The institute held different national and international capacity building training and experience sharing visits. It identified PHC research priorities, conducted collaborative implementation research and provided small grants for PHC research activities. Moreover, the Institute established a resource center on PHC in collaboration with academic and non-governmental organizations.
Our Achievements
in Numbers
As years passed by, IPHC-E's training program have increased both in size and capability.
Woreda and district health office managers
Health workers from regions on Health Care Leadership
Problem-solving abilities that are strategic Health Care Personnel
Explore our core functions
Core functions are essential, foundational activities that IfPHC-E engages in to monitor, implement and evaluate PHC programs; communicate priorities, information, and guidance to stakeholders and external partners; and support efficiency in the management and operations of the Institute.
Vision
To become a global center of excellence in Primary Health Care.
Mission
To proactively engage and drive the advancement of primary health care policy and programing for the attainment of UHC.
Strengthening and dissemination of the evidence base
Generating, searching and increasing access to evidence-based practices for health leaders, decision-makers and implanters is key to initiate and accelerate the scale-up of effective programs.
A focus on problem solving
The ultimate objective of the institute's research and training activities is to find solutions and facilitate action for strengthening Primary Health Care response.
Empowerment
The training and networking processes established by the institute are designed to empower collaborators and trainees by helping them to use their own untapped skills, knowledge and experience throughout the world.
Cultural and Contextual sensitivity
The institute recognizes the importance of local culture and context in designing and implementing effective Primary Health Care programs.
Excellence
Achieve the highest standard possible in policy, program and science of Primary Health Care.
Stewardship
Be diligent steward of the use of resources to achieve the Institutes Mission.
The Institute is expected to play a key role in strengthening PHC systems to ensure high standards of care and to increase service coverage and the use of timely evidence-based interventions. Specifically, the mandates of the Institute are to:
Provide short-term training on PHC tailored to the needs of health workers, health managers, and policy-makers from Ethiopia, other African countries, and the rest of the world.
Carry out need-based PHC systems implementation research, organize national and international forums to provide a platform for researchers and program implementers to share their research findings and experiences, and subsequently address issues needing attention.
Develop a platform/hub that, supported by valid, reliable, timely and useful PHC-related documents, enables the collection and dissemination of evidence and best practices about PHC.
Advocate for PHC through the promotion of best practices, innovations, evidence base and developing partnerships
Professional
Team Members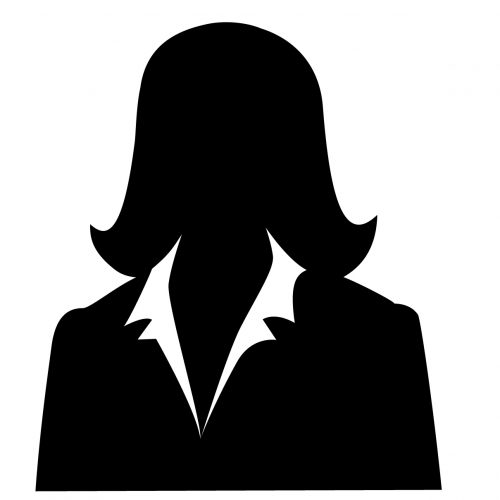 Animut Mesfin
System Librarian and ICT Expert
Animut Mesfin is a system librarian and ICT expert at the International Institute for Primary Health Care – Ethiopia. He has been working as an ICT expert for 10 years since 2010. He also have experiences working as a senior system developer and administrator at Bahir Dar university. Being placed in this role helped him develop some of his best professional qualities, such as ability to work in a team, aptitude to deal with people in all honesty and the skill to develop and administer web applications.
Hits: 0
Dr. Anteneh Zewdie
Director of Programs
Anteneh Zewdie is a seasoned Public Health professional with fifteen years of experience in Global Health Leadership and International Development. He has led and managed the successful implementation several programs such as Health System Strengthening (HSS), Leadership Development, Maternal, Newborn and Child Health (MNCH), Nutrition, WaSH and Communicable Disease Prevention among others. He has worked with international organizations like AIM Initiative, Center for Creative Leadership, Kissito Healthcare, Samaritan's Purse and World Vision in Ethiopia, South Sudan, Uganda, USA and Ghana. He served at different capacities starting as HIV Response Facilitator; then progressing as Program Supervisor, Assessment Coordinator, Country Director, Regional Program Director for Africa and Chief Executive Officer.
He has proven experience in starting up organizations and opening new country offices, strategy development, development and deployment of teams, establishing systems and process, mobilizing resources, designing and implementing programs. He had secured grants from international, bilateral and multilateral organizations such as Global Fund, World Blank, UNOCHA, UNICEF, WFP and USAID. He has a Bachelor degree in Public Health from Debub University, Master's degree in Public Health (MPH) from University of Gondar and Doctor of Literature and Philosophy (PhD) from University of South Africa. Currently, he serves as Director of Programs at the Institute of Primary Health Care – Ethiopia.
Hits: 0
Biruh Alemnew
Online Training Manager
Mr. Biruh Alemnew is a technologically inclined health profession education expert whose experience is mainly focused on digital learning and curriculum development for both pre-service and in-service trainings. Prior to joining the International Institute for Primary Health Care – Ethiopia as on Online Training Manager, he worked for St' Paul's Hospital Millennium Medical College as a medical education program coordinator for e-learning, and curriculum development and revision programs. He also has a good track record in developing interactive digital courses for different organizations including the Ethiopian Ministry of Health. He previously worked as a clinician and a case team leader for 5 years at a primary hospital in the southern Ethiopia.
As an online training manager at IPHC-E, Mr. Biruh has been setting up and managing the learning system of the Institute. His skill in managing various e-learning tools has been proven by the exceptional work in the design and development of digital courses for both national and global audiences.
Hits: 0
Emebet Zerfu
Knowledge Management Lead
Emebet has varied work experience in the voluntary sector both in the UK and Ethiopia. She has been building the IPHC-E Resource Center from the ground up. The Center aims to be a global hub of resources relating to primary health care to share knowledge, information and promising practices. Using the knowledge management framework, Emebet is engaged in strengthening the information hub.
Hits: 0
Dr. Eskinder Wolka
National Primary Health Care Lead
Dr. Eskinder Wolka is a public health specialist working as national Primary Health Care support lead at International Institute for Primary Health Care- Ethiopia (IPHC-E). He has more than ten years of experience in Public Health training, research and program management. He has taken different roles in more than 12 health interventions evaluation and assessment activities in Ethiopian health system and has over 16 publications.
As national primary health care support lead for IPHC-E, Dr Eskinder leads capacity building training for program leaders and health care workers at health system to contribute to the establishment of a stronger Primary Health Care system in Ethiopia. Dr Eskinder is also responsible for coordinating provision of support to Ministry of Health in enhancing PHC improvement initiatives such as the Woreda Innovation Centers (WIC), a project that aims on generating innovative ideas and testing the latter in carefully selected district. Consolidated learning and best practices from WIC is then transferred to other PHC facilities for scale-up.
Hits: 0
Dr. Frehiwot Nigatu
Executive Director
Dr. Frehiwot is the Executive Director at The International Institute for Primary Health Care in Ethiopia. Before joining IPHC-E, she worked with Project HOPE as the Community Service Director and Policy , Health Systems advisor for the USAID-funded HIV program. She also worked at the Federal Ministry of Health in Ethiopia as the Assistant Director for the Disease Prevention and Control Program, as well as the National HIV program team lead. Dr. Frehiwot has more than eight years of experience in public health program management primarily focusing on health system strengthening.
Hits: 0
Prof. Getnet Mitike
Senior Researcher
Prof. Getnet Mitike Kassie is an MD and holds an MPH and PhD in public health. He is a Senior Researcher at IPHC-E with extensive experience in health research, teaching and consultancy services and holds an honorary adjunct professor position at Bahir Dar University. He leads the Implementation Research section of the Knowledge Generation and Management theme with a strategic objective of enhancing capacity of implementation research for informing policy and program improvement of Primary Health Care. His work focuses on identification of implementation gaps, documentation of programs, generation, synthesis and sharing of evidence to inform PHC systems. He disseminates evidence through publications such as issue/policy briefs, PHC digests, peer reviewed articles, books and makes consultations by holding dissemination workshops, seminars and meetings with policy makers, implementers, researchers and think tank groups. He collaborates with the Ministry of Health, non-governmental organizations, national universities, global partners and research institutions
Hits: 0
Hiwot Tadesse
Admin & Finance Manager
Hiwot Tadesse is currently serves as Admin & Finance Manager for the International
Institute for Primary Health Care – Ethiopia (IPHC-E). Hiwot is a seasoned professional
with strong financial and operations management, grant management for different
projects funded by Bill and Melinda Gates Foundation, Global Fund, Buffet Foundation,
CIFF, AHDP, FHS, and DFID. She has more than 10 years of experience, largely focused
on Grant, Financial, HR, administration and operations management.
Prior to assuming her current position, Hiwot served as Finance and Administration,
Senior Accountant, Credit Administrator, Customer Service officer and as consultant on
financial strength & Loan Recovery for different organizations & individuals at South
Sudan, Kenya and extensively in Ethiopia. In these roles, Hiwot oversaw multiple
organization & programs, maintaining strong relationships with a wide range of donors,
government offices, Plc.'s and different NGO's and She has a professional experience
implemented and evaluated numerous grant. financial, IT, procurements, Human
Resource, Property Management, event/program coordination, she has exceptional
interpersonal skills with high-quality administration & financial management program
coordination.
When not traveling, Hiwot enjoys nature and reading, walking with silence and planning
for the next adventure.
Hits: 0
Luidina Hailu
Primary Health Care Advocacy and Partnership Lead
Luidina Hailu is a communications and advocacy expert who acquires a strong interpersonal skill honed by a multilingual capacity that enables to bridge language gaps, build deep and meaningful relationships with foreign communities and develop target presentations to communicate key messaging and initiatives in a people-centered profession.
As a Primary Health Care advocacy expert for the International Institute for Primary Health Care – Ethiopia, Mrs. Luidina raised public awareness about the fundamental role of Primary Health Care and Community Health Programs as means for achieving Universal Health Coverage through preparation and dissemination of advocacy materials and organization of advocacy meetings with decision makers and leaders. She has also been capitalizing on several meetings, conferences and workshop to strongly advocate for the programing, implementation of Primary Health Care to various countries' policy makers, health programmers and health professionals.
As the communications expert for the International Institute for Primary Health Care – Ethiopia, she has been responsible for handling all communications sent to the public and has created and implemented several multi-channel communication strategies in order to lift the profile and visibility of the Institute. Her creativeness and passion for designing are reflected by her ability to craft, write and launch original, entertaining, adhering yet simple on-message materials to meet organizational goals. In a people-centered profession, being multilingual (English, French, Amharic) makes her a good asset to the institute in terms of internationally and nationally, delivering public speeches regarding the Institutes' activities to a wide range of audiences.
Hits: 0
Dr. Mohammed Abseno
Research Assistant
Dr. Mohammed Abseno is recently employed as a Research assistant at the International Institute for Primary Health Care-Ethiopia. He has worked as a clinician and health manager in the southern part of Ethiopia while he was a general practitioner. He contributed a lot on HIV and TB control programs while he was working at the Arbaminch hospital in addition to his clinical career.
After his transfer to St. Peter Specialized hospital and completing his second degree in public health, he served as the Head of Research, Training and Quality office for more than eight years and as a researcher for several years.
He has an excellent communication capacity and respect for clients coming for any support and advice regarding research proposal writing, conducting researches and final write up of research papers. He has publications in different areas of public health issues. He has also served as a clinical trial coordinator where a short regimen for MDR-TB was compared with the long duration WHO regimen. This research has shortened the 20 months treatment to the shorter 9 months regimen. He has great capacity in writing project proposals.
Hits: 0
Nurhan Tewfiq
Leadership Incubation Program for Health Coordinator
Hits: 0
Selahadin Seid
Leadership Incubation Program for Health Assistant Coordinator
As the Assistant Leadership Incubation Program Coordinator at the International Institute of Primary Health Care-Ethiopia (IPHC-E), Selahadin is responsible for coordinating the incubation of future health leaders as a succession plan for national and regional level leadership positions is focused on improving the competency of trainees and facilitating the blended events. Prior to working at Family planning by choice project as Center of Excellence Advisor, a Continuous Professional Development Team Leader at Ministry of Health, and previously, he was an In-service Training Director at St. Peter Specialized Hospital.
As an Instructional Designer and Training consultant, selahadin worked in the areas of Human Resources Development, Curriculum Development, Continuous professional course development, Quality Improvement, and Digital learning management with projects involving focus areas such as learning/ training design effectiveness, online learning course development and facilitation skill of trainers.
Selahadin is guided by his core values of authenticity, courage, and abundance. He is passionate, intentional, curious and results-driven, empathetic and, whenever appropriate, deeply vulnerable.
He has been honored with a Certificate of Recognition for his contributions to the standardization and Institutionalization of in-service training in the country.
He has a Master's Degree in Public Health from Addis Ababa University. Through his work in the Ministry, he gained experience in Medical education, leadership skill, Pre-service, Coaching skills, and digital learning.
Currently, he is working as Assistant Leadership Program Coordinator in our institution.
Hits: 0
Tigist Astale
Research Officer
Tigist Astale is a research officer at the International Institute for Primary Health Care-Ethiopia. She provides technical and scientific support to the research initiatives of the Institute, and synthesize the evidence required for the formulation and implementation of PHC programs. She also oversees research projects that are funded by the Institute.
Tigist has an extensive background working in research projects with a focus on community health problems. As a strong believer in the power of scientific evidence for program improvement, she is continually engaged in writing, distributing, and publishing research findings for public use.
Hits: 0
Tirsit Mehari
Global Primary Health Care Lead
Tirsit Mehari works as a Global PHC Lead at the International Institute for Primary Health care -Ethiopia (IPHC-E) where she is making a strong effort to strengthen the Primary health care systems in Low- and Middle-Income countries (LMICs).
She is leading different capacity building activities including trainings, webinars, capacity assessment and technical supports in different interest areas of the LMICs.
Tirsit has been working as A/Program Coordinator for LIP-H at IPHC-E/MoH, during which she had a great contribution in coordinating the different components of the Program, provision of leadership & Strategic Problem-Solving Skill trainings and Coaching the trainees. Tirsit has been working as Maternal and Child health advisor at Addis Ababa health bureau, and as a National preservice education team leader at Ministry of Health for five years. She has been also working as lecturer at University of Gondar and Dessie health science college for a total of Seven years.
Hits: 0
Hits: 5622